For superior, individually made porcelain veneers that have been manufactured to last up to twenty years, our dentists offer Lumineers by Den Mat Lab at Cherokee Trail Dental Care in Aurora, CO. Certified Lumineers by our dentists can adjust discolored and stained teeth, broken teeth, gaps and spacing, align the teeth, reshape, and repair old dental work in two simple appointments. Lumineers are ultra-slim compared to other veneer brands and more see-through for a more natural look. Lumineers also need less preparation (no anesthesia shots, aggressive enamel scraping, and short-term veneers). Lumineers are exclusive to Certified Lumineers Dentists, like our dentists, and crafted from the best materials at the DenMat Lab to allow each person a snug fit that appears natural.
Reviews
"This place is best dental I ever been!!!????"
- M.E. /
Google /
Oct 02, 2018
"Wow! Seriously, WOW!!!! It's an understatement that I don't much care for going to the dentist. Especially when I have a toothache. I had two cavities filled by a different dentist and it had been causing me bad pain all weekend. I was able to get into this office as a new patient within a day. From the front desk staff, to Amy (who helped me figure out my insurance) to Dr. M and his assistant, I can't say enough good things. It's never pleasant knowing you need to get a root canal. They were able to do it the same day (It should be said that I came in nervous, in very bad pain, very tense and they made me so comfortable that I actually fell asleep in the chair, woke up to a snore lol) and although today I am very sore, the throbbing has stopped and I AM SO HAPPY! This is now my new dentist, who I will come to and recommend to anyone. THANK YOU, THANK YOU, THANK YOU :)"
- C.G. /
Google /
Sep 18, 2018
"From the first day I walked in as a new customer and my very first appointment, the staff & doctor was absolutely welcoming & friendly."
- K.N. /
Google /
Aug 10, 2018
"Being a patient at Cherokee Trail dental is like family. They greet you with a smile the service is always prompt and on time. I've been a patient with Cherokee Trail dental for quite some time and I am always always without fail feel important and cared for."
- J.J. /
Google /
Jul 25, 2018
"From the moment I entered this facility, I was treated with kindness and professionalism. The office staff and surgical staff met and exceeded my expectations. Dr. Justus answered all my questions. He shared part of his orange with me in an effort to restore my blood sugar level. He was like an angel in disguise."
- S.H. /
Google /
Jul 25, 2018
Previous
Next
Lumineers generally only take two appointments at Cherokee Trail Dental Care to complete: one to prep the teeth and take impressions, followed by a second trip to bond and fit the patient's custom Lumineers. At the first visit, our dentists will take physical impressions of the lower and upper teeth plus digital X-rays and photos that will be shipped to a Lumineers laboratory where the custom veneers will be made. After the Lumineers are completed and sent back to Cherokee Trail Dental Care in Aurora, CO, the patient will come back to have their veneers checked. To improve the fit of the veneers, our dentists will carefully etch the enamel before gluing the Lumineers to the enamel. Our dentists can adjust the veneers as needed to ensure the teeth are straight and comfortable.
With proper cleaning, Lumineers can be kept up to twenty years. Since Lumineers are created with superior materials and properly set by a Certified Lumineers Dentist, patients don't need to restrict what they drink and eat. Patients should start a good home dental care routine, including flossing and brushing, and scheduling appointments at Cherokee Trail Dental Care for dental exams and cleanings with our dentists to maintain their Lumineers. Patients may decide to have their Lumineers taken off at any point without worry, since the Lumineers don't require scrapping off the natural enamel before bonding.
In many cases, Lumineers are not covered by dental insurance since it's a cosmetic treatment, however Cherokee Trail Dental Care will determine every patient's benefits. Our dentists can also discuss the several payment options Cherokee Trail Dental Care takes and the financing plans we have to offer during the patient's appointment.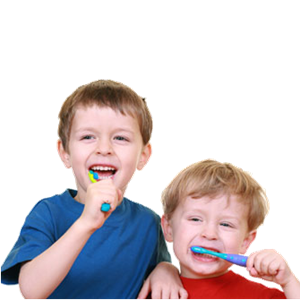 A beautiful smile is a Hollywood tip that is easy to copy using Lumineers custom veneers. Ask about seeing a LumiSmile® digital smile restoration during your appointment with our dentists at Cherokee Trail Dental Care in Aurora, CO so you will see how much Lumineers can help your overall appearance.
Related Procedures