Mouth guards that are custom-made by a dental professional, such as our dentists in Aurora, CO, may be used to protect the teeth during contact sports (i.e. football and hockey) or activities that may have a high risk of falling (i.e. skateboarding and biking). In addition to protecting the teeth, gums, and jaw, wearing a mouth guards has also been shown to help athletic performance by reducing stress, which minimizes the production of hormones that can limit strength, endurance, and reaction time. While over-the-counter mouth guards are less expensive, custom mouth guards from our dentists at Cherokee Trail Dental Care are made from higher quality materials, fit more comfortably, last for a longer time, and offer better protection, which can prevent costly dental procedures.
Reviews
"This place is best dental I ever been!!!????"
- M.E. /
Google /
Oct 02, 2018
"Wow! Seriously, WOW!!!! It's an understatement that I don't much care for going to the dentist. Especially when I have a toothache. I had two cavities filled by a different dentist and it had been causing me bad pain all weekend. I was able to get into this office as a new patient within a day. From the front desk staff, to Amy (who helped me figure out my insurance) to Dr. M and his assistant, I can't say enough good things. It's never pleasant knowing you need to get a root canal. They were able to do it the same day (It should be said that I came in nervous, in very bad pain, very tense and they made me so comfortable that I actually fell asleep in the chair, woke up to a snore lol) and although today I am very sore, the throbbing has stopped and I AM SO HAPPY! This is now my new dentist, who I will come to and recommend to anyone. THANK YOU, THANK YOU, THANK YOU :)"
- C.G. /
Google /
Sep 18, 2018
"From the first day I walked in as a new customer and my very first appointment, the staff & doctor was absolutely welcoming & friendly."
- K.N. /
Google /
Aug 10, 2018
"Being a patient at Cherokee Trail dental is like family. They greet you with a smile the service is always prompt and on time. I've been a patient with Cherokee Trail dental for quite some time and I am always always without fail feel important and cared for."
- J.J. /
Google /
Jul 25, 2018
"From the moment I entered this facility, I was treated with kindness and professionalism. The office staff and surgical staff met and exceeded my expectations. Dr. Justus answered all my questions. He shared part of his orange with me in an effort to restore my blood sugar level. He was like an angel in disguise."
- S.H. /
Google /
Jul 25, 2018
Previous
Next
To customize the mouth guard, our dentists will take a series of digital X-rays and impressions for the dental laboratory where advanced equipment and high quality materials will be used to create the patient's unique mouth guard. Once the mouth guard is sent back to Cherokee Trail Dental Care in Aurora, CO, our dentists will adjust the mouth guard for the patient's ideal fit and the most secure bite.
Our dentists will go over all mouth guard care instructions, including the best way to wash and store the mouth guard. To ensure the fit and wear of the guard is adjusted as needed, the patient should take their mouth guard to all of their appointments at Cherokee Trail Dental Care. With proper care and use, a mouth guard can last up to eight years, so our dentists will check the mouth guard regularly and help each patient decide when to get a replacement.
A custom mouth guard is usually not paid by insurance companies, however Cherokee Trail Dental Care will confirm every individual's benefits and personal expenses. To help make custom mouth guards more affordable for our patients, Cherokee Trail Dental Care does take many methods of payment and we also have financing plans.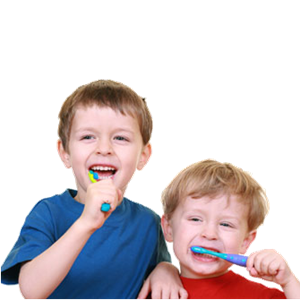 To help you prevent expensive dental repairs, our dentists at Cherokee Trail Dental Care offer custom mouth guards for sports to help protect your teeth, gums, and jaw from trauma and injury. A custom mouth guard from Cherokee Trail Dental Care in Aurora, CO protects your oral health with a comfortable fit and a better feel.
Related Procedures