About Oral-Conscious Sedation
At Cherokee Trail Dental Care in Aurora, CO, our dentists administer oral-conscious sedation to patients for invasive procedures or to help patients who have anxiety or fear when visiting the dentist's office. Oral-conscious sedation is taken as a pill about an hour before their procedure. The pill can be prescribed as a mild to moderate sedation, depending on the patient's needs and the procedure that is performed. Light sedation can make the patient feel drowsy, but they don't usually fall asleep. Medium sedation is used for more invasive procedures to help the patient become drowsy and the patient can go into a light sleep. While different sedation methods may be adjusted during the procedure, the level of oral-conscious sedation cannot be changed.
Reviews
"Super experience! Started with a warm reception from Connie! Proceeded to have wonderful service provided by Kelly and Chelsea. Dr. Novak had me in stitches, not literally, as he finished the examination of my teeth. Julia did a fantastic job of taking care of my payment. The dentist's office is not my favorite place to go, but I really appreciate the Service I received from the staff at Cherokee Trail."
- J.G. /
Google /
Mar 04, 2018
"Great service great everything! Everyone is fantastic!"
- S.S. /
Google /
Nov 20, 2017
"Friendly staff. Very efficient. Been coming here for years."
- F.M. /
Google /
Nov 13, 2017
"Always a pleasant experience!"
- T.J. /
Google /
Nov 06, 2017
"My experience at Cherokee Trail with Dr. Huntsman was great, or at least as great as going to the dentist can be. Getting a crown seemed did not seem to be any more effort than something simple like a filling. They ensured I was comfortable and informed, and seemed to pay a lot of attention to detail. Very happy overall!"
- D.B. /
Google /
Nov 06, 2017
Previous
Next
Our dentists will meet with the patient to thoroughly review their medical history, medications, and any allergies to decide if the patient qualifies for oral-conscious sedation. If oral-conscious sedation is chosen, our dentists will prescribe the pill for the patient to take around one hour prior to their procedure. The patient won't be allowed to drive before or after their appointment, because the patient will be awake, but in a tranquil state. During the procedure, the patient will be able to listen to our dentists and to comply with any instructions. Some patients may lose consciousness throughout the procedure, but they can be gently woken when the procedure is finished.
Patients should not drive for the next day after taking oral-conscious sedation, so our dentists recommend that every patient have a reliable person to take them home following their procedure. Although the patient usually stays awake during the procedure, the sedation causes temporary memory loss. Oral-conscious sedation is generally safe, but some patients may experience short-term stomach trouble. Any unusual side effects or lasting discomfort should be told to our dentists at Cherokee Trail Dental Care immediately.
Based on the patient's dental insurance coverage, some or all of the expense of oral-conscious sedation may be covered. Cherokee Trail Dental Care will communicate with the patient's dental insurance provider before the procedure to determine their insurance coverage and expenses. Our dentists at Cherokee Trail Dental Care take several forms of payment and we will help connect patients to financing options.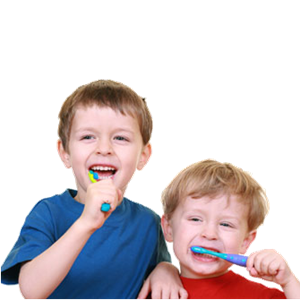 Learn Your Sedation Options
If you are having a longer procedure at Cherokee Trail Dental Care or if you have been skipping your annual exams and twice yearly cleaning because of anxiety, oral-conscious sedation or another sedation techniques can help you to remain calm and comfortable during your appointment at Cherokee Trail Dental Care. For more info, schedule a consultation with our dentists and discover more regarding sedation choices, including oral-conscious sedation.
Related Procedures