About Oral-Conscious Sedation
At Cherokee Trail Dental Care in Aurora, CO, our dentists administer oral-conscious sedation to patients for invasive procedures or to help patients who have anxiety or fear when visiting the dentist's office. Oral-conscious sedation is taken as a pill about an hour before their procedure. The pill can be prescribed as a mild to moderate sedation, depending on the patient's needs and the procedure that is performed. Light sedation can make the patient feel drowsy, but they don't usually fall asleep. Medium sedation is used for more invasive procedures to help the patient become drowsy and the patient can go into a light sleep. While different sedation methods may be adjusted during the procedure, the level of oral-conscious sedation cannot be changed.
Reviews
"This place is best dental I ever been!!!????"
- M.E. /
Google /
Oct 02, 2018
"Wow! Seriously, WOW!!!! It's an understatement that I don't much care for going to the dentist. Especially when I have a toothache. I had two cavities filled by a different dentist and it had been causing me bad pain all weekend. I was able to get into this office as a new patient within a day. From the front desk staff, to Amy (who helped me figure out my insurance) to Dr. M and his assistant, I can't say enough good things. It's never pleasant knowing you need to get a root canal. They were able to do it the same day (It should be said that I came in nervous, in very bad pain, very tense and they made me so comfortable that I actually fell asleep in the chair, woke up to a snore lol) and although today I am very sore, the throbbing has stopped and I AM SO HAPPY! This is now my new dentist, who I will come to and recommend to anyone. THANK YOU, THANK YOU, THANK YOU :)"
- C.G. /
Google /
Sep 18, 2018
"From the first day I walked in as a new customer and my very first appointment, the staff & doctor was absolutely welcoming & friendly."
- K.N. /
Google /
Aug 10, 2018
"Being a patient at Cherokee Trail dental is like family. They greet you with a smile the service is always prompt and on time. I've been a patient with Cherokee Trail dental for quite some time and I am always always without fail feel important and cared for."
- J.J. /
Google /
Jul 25, 2018
"From the moment I entered this facility, I was treated with kindness and professionalism. The office staff and surgical staff met and exceeded my expectations. Dr. Justus answered all my questions. He shared part of his orange with me in an effort to restore my blood sugar level. He was like an angel in disguise."
- S.H. /
Google /
Jul 25, 2018
Previous
Next
Our dentists will meet with the patient to thoroughly review their medical history, medications, and any allergies to decide if the patient qualifies for oral-conscious sedation. If oral-conscious sedation is chosen, our dentists will prescribe the pill for the patient to take around one hour prior to their procedure. The patient won't be allowed to drive before or after their appointment, because the patient will be awake, but in a tranquil state. During the procedure, the patient will be able to listen to our dentists and to comply with any instructions. Some patients may lose consciousness throughout the procedure, but they can be gently woken when the procedure is finished.
Patients should not drive for the next day after taking oral-conscious sedation, so our dentists recommend that every patient have a reliable person to take them home following their procedure. Although the patient usually stays awake during the procedure, the sedation causes temporary memory loss. Oral-conscious sedation is generally safe, but some patients may experience short-term stomach trouble. Any unusual side effects or lasting discomfort should be told to our dentists at Cherokee Trail Dental Care immediately.
Based on the patient's dental insurance coverage, some or all of the expense of oral-conscious sedation may be covered. Cherokee Trail Dental Care will communicate with the patient's dental insurance provider before the procedure to determine their insurance coverage and expenses. Our dentists at Cherokee Trail Dental Care take several forms of payment and we will help connect patients to financing options.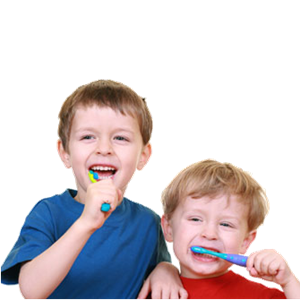 Learn Your Sedation Options
If you are having a longer procedure at Cherokee Trail Dental Care or if you have been skipping your annual exams and twice yearly cleaning because of anxiety, oral-conscious sedation or another sedation techniques can help you to remain calm and comfortable during your appointment at Cherokee Trail Dental Care. For more info, schedule a consultation with our dentists and discover more regarding sedation choices, including oral-conscious sedation.
Related Procedures