If the spongy interior area of the tooth (or pulp) becomes infected, it can cause a lot of discomfort and the entire tooth begins to die if the infection is not stopped. A root canal therapy by our dentists at Cherokee Trail Dental Care in Aurora, CO takes out the infected pulp from the tooth, which can save the tooth and permit proper healing start. To strengthen and protect the tooth after the pulp is taken out, a filling material can be injected inside the tooth or a dental crown can be placed over the tooth by our dentists. If the infection is not treated, other teeth may become infected, not to mention that the bacteria may enter the blood stream and infect another parts of the body. At Cherokee Trail Dental Care in Aurora, CO, our dentists offer root canal therapies to help patients and restore their dental health.
Reviews
"I've had excellent dental experiences. They don't try to price gouge you. I had one dentist say that I have very mild cavities and there wasn't a need to get fillings yet because why would you want to drill into healthy teeth."
- H.B. /
Google /
Jan 12, 2019
"Clean, timely, friendly and very professional."
- R.-. /
Google /
Jan 11, 2019
"I was a new patient and they treat me great office is clean and people friendly"
- M.C. /
Google /
Jan 10, 2019
"I am truly shocked by the negative reviews posted, regarding office staff or hygienist or dentist!  Since I began coming here 2 1/2 years ago the office staff has been *MORE* than polite, compassionate, & accommodating! I've even walked in on a totally booked day with an infected broken tooth; extractions are only performed by Dr Justus, as far as I'm aware, so sometimes trying to get in for certain issues can be a little more difficult but I've never been turned away. I can personally attest to Dr's Justus', Novak's, & Montecinos' professionalism, dental skills & bedside manner, & all 3 are amazing."
- S.M. /
Yelp /
Dec 31, 2018
"I love these guys!  Office staff is friendly & considerate, non-judgmental. I've seen Dr Novak (my normal  dentist) & Dr M (forget his full name), & Dr Justus, who is the heavy lifter! He does the more complicated cases. Just today I went in for an all on 4 implants, just the top today.  I had begun considering this procedure over a year ago, but didn't want to deal with high pressure selling, just wanted a basic idea of cost- I ended up getting those from asking ppl on Nextdoor. When I realized I'd be looking at around $50,000 at places like Clearchoice, I asked my dentist while there for an emergency appointment- for 3 broken teeth. Every one I spoke to, but esp the dr's, were so comforting. My teeth have been an embarrassment for many years, but in the last 2, thanks to a combo of genetics, poor nutrition, long periods of severe depressions, many years of hard living, several medical traumas & lots of meds, & many, many surgeries or procedures that require full sedation, my teeth have begun chipping away. I'm close now to getting my permanent 'bridge' & cant wait!!!!"
- S.M. /
Yelp /
Dec 19, 2018
Previous
Next
A root canal treatment is usually performed with local anesthesia to desensitize the teeth and gums, plus our dentists may add sedation as needed. Our dentists will remove the pulp from the infected tooth or teeth, then our dentists will place a crown or inject filling material. Some patients are at higher risk of developing a bacterial infection (usually patients with heart problems like artificial heart valves and congenital defects), so our dentists may prescribe a round of antibiotics both before and after the root canal treatment.
If only local sedation is given, the patient should be allowed to drive and recover at home, but some sedation methods may require the patient to have a responsible adult pick them up. Patients will experience short-term numbness and some patients may experience minor pain that can usually be treated with an over-the-counter painkiller. If a temporary cap was placed on top of the infected tooth, the custom made crown will be positioned and fitted by our dentists at a separate appointment. Following a root canal, dental care including flossing and brushing at home, as well as visits to Cherokee Trail Dental Care as recommended by our dentists are important to maintain the health of the treated tooth or teeth.
A root canal procedure is usually paid in part by the individual's dental insurance, but it may not pay additional costs for emergency treatment. Our dentists at Cherokee Trail Dental Care in Aurora, CO take several methods of payment and Cherokee Trail Dental Care can help individuals with financing, if needed.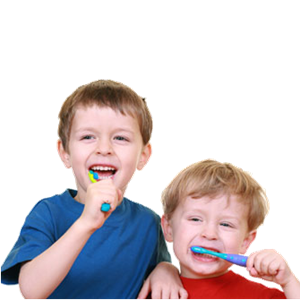 To relieve your pain and prevent more serious dental health problems, do not avoid talking with our dentists regarding root canal therapies. With modern dental tools and methods, plus sedation options at Cherokee Trail Dental Care in Aurora, CO, fixing an infected tooth does not have to be painful or time consuming.