Many people didn't need or weren't able to get braces as a child, but they may still have some spacing or crowding issues that prevent them from having a straight, gorgeous smile. Clear teeth aligners are custom made covers for the teeth manufactured with clear acrylic, and sometimes plastic material that gently shifts teeth into their proper position. Using a series of aligners over 1 - 2 years, clear teeth aligners can correct moderately crowded teeth and spacing problems for straighter, healthier teeth. This type of orthodontics are generally preferred by adults over traditional metal braces since they are unnoticeable and can be taken out for brushing, flossing, and eating. Our dentists at Cherokee Trail Dental Care in Aurora, CO can go over teeth straightening options, including clear teeth aligners during regular dental exams.
Reviews
"This place is best dental I ever been!!!????"
- M.E. /
Google /
Oct 02, 2018
"Wow! Seriously, WOW!!!! It's an understatement that I don't much care for going to the dentist. Especially when I have a toothache. I had two cavities filled by a different dentist and it had been causing me bad pain all weekend. I was able to get into this office as a new patient within a day. From the front desk staff, to Amy (who helped me figure out my insurance) to Dr. M and his assistant, I can't say enough good things. It's never pleasant knowing you need to get a root canal. They were able to do it the same day (It should be said that I came in nervous, in very bad pain, very tense and they made me so comfortable that I actually fell asleep in the chair, woke up to a snore lol) and although today I am very sore, the throbbing has stopped and I AM SO HAPPY! This is now my new dentist, who I will come to and recommend to anyone. THANK YOU, THANK YOU, THANK YOU :)"
- C.G. /
Google /
Sep 18, 2018
"From the first day I walked in as a new customer and my very first appointment, the staff & doctor was absolutely welcoming & friendly."
- K.N. /
Google /
Aug 10, 2018
"Being a patient at Cherokee Trail dental is like family. They greet you with a smile the service is always prompt and on time. I've been a patient with Cherokee Trail dental for quite some time and I am always always without fail feel important and cared for."
- J.J. /
Google /
Jul 25, 2018
"From the moment I entered this facility, I was treated with kindness and professionalism. The office staff and surgical staff met and exceeded my expectations. Dr. Justus answered all my questions. He shared part of his orange with me in an effort to restore my blood sugar level. He was like an angel in disguise."
- S.H. /
Google /
Jul 25, 2018
Previous
Next
Every set of clear aligners are custom made depending on the individual's current teeth position. Each tray of aligners are created based on impressions, X-rays, and images. The patient will be given 3 - 4 sets of aligners at their appointment and our dentists will ensure that the initial set fits as they should so that adjustments can be made. Our clients should wear their aligners as often as possible. The aligners should be taken out for eating and brushing. After several weeks, new aligners will be given during a quick appointment at Cherokee Trail Dental Care.
The amount of time that an individual has to wear each set of aligners will vary based on the unique needs of each person. The number of trays needed is generally discussed by our dentists at the consultation. the aligners will be worn consistently until the teeth are in proper alignment. Assessments at Cherokee Trail Dental Care will be given at each appointment so that the progress can be assessed. Our dentists will assist patients so they have a full understanding of the ongoing progress. After the teeth are straight, a retainer will be set on the teeth for lasting results.
Based upon the patient's dental insurance, some of the clear teeth aligners may be covered. Our dental office at Cherokee Trail Dental Care will communicate with the patient's dental insurance provider to confirm their benefits and provide a better cost of the patient's expected fees. Patients who do not have insurance coverage for teeth straightening treatment, may evaluate Cherokee Trail Dental Care's various payment options.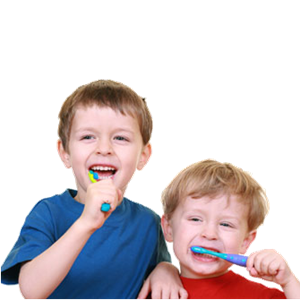 Adults and teens in the Aurora, CO area who wish to have teeth straightening may consider clear teeth aligners at Cherokee Trail Dental Care. Created for individuals with teeth crowding and space problems, teeth aligner trays from Cherokee Trail Dental Care can gently repair these issues. Moreover, patients no longer have to concern themselves with the look and feel of regular braces. Talk with our dentists and get your options for gorgeous, straight teeth.
Related Procedures