Many people didn't need or weren't able to get braces as a child, but they may still have some spacing or crowding issues that prevent them from having a straight, gorgeous smile. Clear teeth aligners are custom made covers for the teeth manufactured with clear acrylic, and sometimes plastic material that gently shifts teeth into their proper position. Using a series of aligners over 1 - 2 years, clear teeth aligners can correct moderately crowded teeth and spacing problems for straighter, healthier teeth. This type of orthodontics are generally preferred by adults over traditional metal braces since they are unnoticeable and can be taken out for brushing, flossing, and eating. Our dentists at Cherokee Trail Dental Care in Aurora, CO can go over teeth straightening options, including clear teeth aligners during regular dental exams.
Reviews
"I've had excellent dental experiences. They don't try to price gouge you. I had one dentist say that I have very mild cavities and there wasn't a need to get fillings yet because why would you want to drill into healthy teeth."
- H.B. /
Google /
Jan 12, 2019
"Clean, timely, friendly and very professional."
- R.-. /
Google /
Jan 11, 2019
"I was a new patient and they treat me great office is clean and people friendly"
- M.C. /
Google /
Jan 10, 2019
"I am truly shocked by the negative reviews posted, regarding office staff or hygienist or dentist!  Since I began coming here 2 1/2 years ago the office staff has been *MORE* than polite, compassionate, & accommodating! I've even walked in on a totally booked day with an infected broken tooth; extractions are only performed by Dr Justus, as far as I'm aware, so sometimes trying to get in for certain issues can be a little more difficult but I've never been turned away. I can personally attest to Dr's Justus', Novak's, & Montecinos' professionalism, dental skills & bedside manner, & all 3 are amazing."
- S.M. /
Yelp /
Dec 31, 2018
"I love these guys!  Office staff is friendly & considerate, non-judgmental. I've seen Dr Novak (my normal  dentist) & Dr M (forget his full name), & Dr Justus, who is the heavy lifter! He does the more complicated cases. Just today I went in for an all on 4 implants, just the top today.  I had begun considering this procedure over a year ago, but didn't want to deal with high pressure selling, just wanted a basic idea of cost- I ended up getting those from asking ppl on Nextdoor. When I realized I'd be looking at around $50,000 at places like Clearchoice, I asked my dentist while there for an emergency appointment- for 3 broken teeth. Every one I spoke to, but esp the dr's, were so comforting. My teeth have been an embarrassment for many years, but in the last 2, thanks to a combo of genetics, poor nutrition, long periods of severe depressions, many years of hard living, several medical traumas & lots of meds, & many, many surgeries or procedures that require full sedation, my teeth have begun chipping away. I'm close now to getting my permanent 'bridge' & cant wait!!!!"
- S.M. /
Yelp /
Dec 19, 2018
Previous
Next
Every set of clear aligners are custom made depending on the individual's current teeth position. Each tray of aligners are created based on impressions, X-rays, and images. The patient will be given 3 - 4 sets of aligners at their appointment and our dentists will ensure that the initial set fits as they should so that adjustments can be made. Our clients should wear their aligners as often as possible. The aligners should be taken out for eating and brushing. After several weeks, new aligners will be given during a quick appointment at Cherokee Trail Dental Care.
The amount of time that an individual has to wear each set of aligners will vary based on the unique needs of each person. The number of trays needed is generally discussed by our dentists at the consultation. the aligners will be worn consistently until the teeth are in proper alignment. Assessments at Cherokee Trail Dental Care will be given at each appointment so that the progress can be assessed. Our dentists will assist patients so they have a full understanding of the ongoing progress. After the teeth are straight, a retainer will be set on the teeth for lasting results.
Based upon the patient's dental insurance, some of the clear teeth aligners may be covered. Our dental office at Cherokee Trail Dental Care will communicate with the patient's dental insurance provider to confirm their benefits and provide a better cost of the patient's expected fees. Patients who do not have insurance coverage for teeth straightening treatment, may evaluate Cherokee Trail Dental Care's various payment options.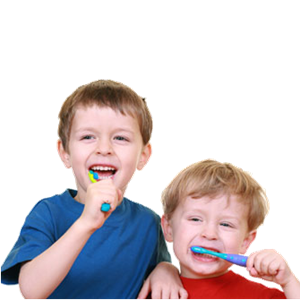 Adults and teens in the Aurora, CO area who wish to have teeth straightening may consider clear teeth aligners at Cherokee Trail Dental Care. Created for individuals with teeth crowding and space problems, teeth aligner trays from Cherokee Trail Dental Care can gently repair these issues. Moreover, patients no longer have to concern themselves with the look and feel of regular braces. Talk with our dentists and get your options for gorgeous, straight teeth.
Related Procedures