Nitrous oxide gas goes by many names, including laughing gas, inhalation sedation, and happy gas. Its most popular use is to tranquilize patients for a brief time throughout dental procedures. At Cherokee Trail Dental Care in Aurora, CO, our dentists administer this colorless, odorless gas to ease any anxiety for the patient while having a procedure and to help them relax. Our dentists can control the amount of gas administered to the patient. Because nitrous oxide gas is a conscious sedation method, the patient will not fall asleep, but they will feel relaxed. The patient is awake enough to hear our dentists and perform any directions throughout the procedure.
Reviews
"Very very very good! Just finished a root canal with Dr. Eugenio Montecinos- didn't feel a thing! I didn't even feel the shot to numb me! Was in and out of there quick. They are also taking full precautions during the pandemic too- all of them were wearing the necessary gear to protect themselves and others- which was comforting! I feel happy to say that I will bring my family here. Great service and professional staff! Highly recommend!"
- H.W. /
Google /
May 13, 2020
"Called today at 3:18 for a emergency extraction they told me they could see me at 430 I arrived early and they immediately sat me in the room the doctor was very caring and super friendly!"
- M.H. /
Google /
Mar 13, 2020
"It may be the Dentist, but the staff are always fun. Kassy and Zee work well together and make a cleaning breeze by. Good people."
- B.W. /
Google /
Feb 19, 2020
"Very friendly stuff I had a very hard case and needed to figure out why i was getting bills and the new front desk person May was amazing she knew exactly how to help me and she was fast super happy you guys brought her on:)"
- A.O. /
Google /
Nov 23, 2019
"Dr. Justus and staff are great!  My Wife had extensive work done last week. From check-in the front desk Supervisor was professional, caring and patient. The office has such a great system that nothing was left to chance. They gave both my Wife and I copies of after care. I was given prescriptions to pick up while the surgery was going on. They called me by phone to give updates on how everything was going. After surgery Dr Justus and staff went over the procedure and how they felt it went. They went over further the home instructions. No one likes to have dental surgery. But it's a comfort to have Doctors and staff who give patient and family such professional care. A Big Thank You! From my Wife and I."
- K.B. /
Yelp /
Aug 30, 2019
Previous
Next
What to Expect with Nitrous Oxide Sedation
Oxygen is usually added to the nitrous oxide gas for safer effects. Our dentists will start the sedation by placing a hood on top of the patient's nose that will be consumed when the patient breathes normally. The patient will start to feel light-headed within a few minutes when the nitrous oxide goes into effect. The patient may then start to notice a tingling sensation (usually in the arms and legs) or a warm, pulsating feeling through their body. When at its full effect, the nitrous oxide gas will make the patient experience euphoria and allow our dentists to complete the procedure without any discomfort for the patient. The nitrous oxide will be used as long as it is needed, and the gas can be turned off and on by our dentists depending on the patient's needs.
Nitrous Oxide Sedation Treatment Aftercare
Once the nitrous oxide is stopped, its effects will leave the body in minutes. The patient will experience no long-term effects and they are able to take themselves home after the procedure. There are usually no lasting negative reactions caused by nitrous oxide when used for sedation, but some patients may experience slight stomach trouble. To avoid stomach trouble, the patient is advised to have a light meal before their procedure at Cherokee Trail Dental Care.
Nitrous Oxide Sedation More Information
Nitrous Oxide Sedation Insurance Coverage
The dental insurance payment of nitrous oxide sedation will vary based on the purpose for use. If sedation is needed for a certain procedure, it's usually paid at least partly by the patient's insurance plan. If the nitrous oxide is requested by the patient to help with anxiety or fear, the insurance company may not pay the cost for sedation. The front office of Cherokee Trail Dental Care in Aurora, CO will check with the patient's insurance company to determine their insurance benefits and out-of-pocket costs. Cherokee Trail Dental Care takes several forms of payment and helps to join patients to financing options.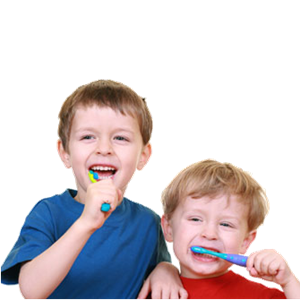 Nitrous Oxide Sedation A Laughing Matter
When you schedule an appointment, be sure to learn more about nitrous oxide gas sedation for your visit to Cherokee Trail Dental Care in Aurora, CO. Whether it is a regular cleaning or a longer treatment, our dentists will explain your sedation options and answer any questions you may have about nitrous oxide. Please contact Cherokee Trail Dental Care today to plan your appointment to find out more regarding your sedation dentistry choices.
Related Procedures
Related Post