About Oral-Conscious Sedation
At Cherokee Trail Dental Care in Aurora, CO, our dentists administer oral-conscious sedation to patients for invasive procedures or to help patients who have anxiety or fear when visiting the dentist's office. Oral-conscious sedation is taken as a pill about an hour before their procedure. The pill can be prescribed as a mild to moderate sedation, depending on the patient's needs and the procedure that is performed. Light sedation can make the patient feel drowsy, but they don't usually fall asleep. Medium sedation is used for more invasive procedures to help the patient become drowsy and the patient can go into a light sleep. While different sedation methods may be adjusted during the procedure, the level of oral-conscious sedation cannot be changed.
Reviews
"Very very very good! Just finished a root canal with Dr. Eugenio Montecinos- didn't feel a thing! I didn't even feel the shot to numb me! Was in and out of there quick. They are also taking full precautions during the pandemic too- all of them were wearing the necessary gear to protect themselves and others- which was comforting! I feel happy to say that I will bring my family here. Great service and professional staff! Highly recommend!"
- H.W. /
Google /
May 13, 2020
"Called today at 3:18 for a emergency extraction they told me they could see me at 430 I arrived early and they immediately sat me in the room the doctor was very caring and super friendly!"
- M.H. /
Google /
Mar 13, 2020
"It may be the Dentist, but the staff are always fun. Kassy and Zee work well together and make a cleaning breeze by. Good people."
- B.W. /
Google /
Feb 19, 2020
"Very friendly stuff I had a very hard case and needed to figure out why i was getting bills and the new front desk person May was amazing she knew exactly how to help me and she was fast super happy you guys brought her on:)"
- A.O. /
Google /
Nov 23, 2019
"Dr. Justus and staff are great!  My Wife had extensive work done last week. From check-in the front desk Supervisor was professional, caring and patient. The office has such a great system that nothing was left to chance. They gave both my Wife and I copies of after care. I was given prescriptions to pick up while the surgery was going on. They called me by phone to give updates on how everything was going. After surgery Dr Justus and staff went over the procedure and how they felt it went. They went over further the home instructions. No one likes to have dental surgery. But it's a comfort to have Doctors and staff who give patient and family such professional care. A Big Thank You! From my Wife and I."
- K.B. /
Yelp /
Aug 30, 2019
Previous
Next
What to Expect with Oral-Conscious Sedation
Our dentists will meet with the patient to thoroughly review their medical history, medications, and any allergies to decide if the patient qualifies for oral-conscious sedation. If oral-conscious sedation is chosen, our dentists will prescribe the pill for the patient to take around one hour prior to their procedure. The patient won't be allowed to drive before or after their appointment, because the patient will be awake, but in a tranquil state. During the procedure, the patient will be able to listen to our dentists and to comply with any instructions. Some patients may lose consciousness throughout the procedure, but they can be gently woken when the procedure is finished.
Oral-Conscious Sedation Treatment Aftercare
Patients should not drive for the next day after taking oral-conscious sedation, so our dentists recommend that every patient have a reliable person to take them home following their procedure. Although the patient usually stays awake during the procedure, the sedation causes temporary memory loss. Oral-conscious sedation is generally safe, but some patients may experience short-term stomach trouble. Any unusual side effects or lasting discomfort should be told to our dentists at Cherokee Trail Dental Care immediately.
Oral-Conscious Sedation More Information
Oral-Conscious Sedation Insurance Coverage
Based on the patient's dental insurance coverage, some or all of the expense of oral-conscious sedation may be covered. Cherokee Trail Dental Care will communicate with the patient's dental insurance provider before the procedure to determine their insurance coverage and expenses. Our dentists at Cherokee Trail Dental Care take several forms of payment and we will help connect patients to financing options.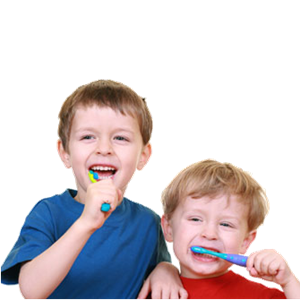 Learn Your Sedation Options
If you are having a longer procedure at Cherokee Trail Dental Care or if you have been skipping your annual exams and twice yearly cleaning because of anxiety, oral-conscious sedation or another sedation techniques can help you to remain calm and comfortable during your appointment at Cherokee Trail Dental Care. For more info, schedule a consultation with our dentists and discover more regarding sedation choices, including oral-conscious sedation.
Related Procedures
Related Post