About Root Canal Treatment
Broken or decayed teeth are usually treated with a filling or a different form of treatment when they are detected and dealt with early. Nevertheless, when the bacteria spreads to the middle of the toothalso known as the pulp a root canal is occasionally required to return oral health and save the tooth from removal. A root canal is a common service provided at DentalWorks - Hyperlingo to extract infected pulp tissue and fill the vulnerable tooth to regain dental health. Dr. Dentist Two addresses abscessed or structurally decayed teeth by performing delicate root canal treatment and employs sedation options to further increase patient relaxation. If you suffer with a severely painful or infected tooth, get in touch with our City, ST practice soon to hear about the benefits of specialized root canal therapy.
Reviews
"Very very very good! Just finished a root canal with Dr. Eugenio Montecinos- didn't feel a thing! I didn't even feel the shot to numb me! Was in and out of there quick. They are also taking full precautions during the pandemic too- all of them were wearing the necessary gear to protect themselves and others- which was comforting! I feel happy to say that I will bring my family here. Great service and professional staff! Highly recommend!"
- H.W. /
Google /
May 13, 2020
"Called today at 3:18 for a emergency extraction they told me they could see me at 430 I arrived early and they immediately sat me in the room the doctor was very caring and super friendly!"
- M.H. /
Google /
Mar 13, 2020
"It may be the Dentist, but the staff are always fun. Kassy and Zee work well together and make a cleaning breeze by. Good people."
- B.W. /
Google /
Feb 19, 2020
"Very friendly stuff I had a very hard case and needed to figure out why i was getting bills and the new front desk person May was amazing she knew exactly how to help me and she was fast super happy you guys brought her on:)"
- A.O. /
Google /
Nov 23, 2019
"Dr. Justus and staff are great!  My Wife had extensive work done last week. From check-in the front desk Supervisor was professional, caring and patient. The office has such a great system that nothing was left to chance. They gave both my Wife and I copies of after care. I was given prescriptions to pick up while the surgery was going on. They called me by phone to give updates on how everything was going. After surgery Dr Justus and staff went over the procedure and how they felt it went. They went over further the home instructions. No one likes to have dental surgery. But it's a comfort to have Doctors and staff who give patient and family such professional care. A Big Thank You! From my Wife and I."
- K.B. /
Yelp /
Aug 30, 2019
Previous
Next
Are You a Candidate for a Root Canal?
Damaged tooth pulp might be attributed to significant tooth decay, a deep chip, or an accident. will provide a digital scan and conduct assessment to determine if a root canal or another treatment is needed to mitigate tooth pain and save your wellness.
A few of the signs that may indicate you need a root canal include shooting or dull oral aches, other persistent dental pain, aching while eating, and sensitivity to elevated or mild temperatures. You could also notice swelling concentrated around the mouth or gums, a large boil near the gum tissues, or color change of a tooth after an injury.
Contemporary techniques are employed to ensure an individual's relaxation throughout their root canal. At our City, ST office, root canals are done under local anesthesia and could be offered jointly with sedation methods to encourage greater relaxation. As soon as the tooth is numb, a covering is set to protect the patient's teeth and gumshe impacted tooth will be reached via a little hole created in the top of the tooth. The pulpthe structure that consists of the nervous tissues and blood storage for each tooth will be removed, and the inner canal will be restructured with handheld endodontic instruments before being carefully sanitized. should then seal the restored tooth with a medical-grade substance and finish it off with a sedative filling to promote the rehabilitation process.
Root Canal Therapy Following Your Treatment
All of the dental discomfort you were suffering with prior to your endodontic procedure should start to ebb away once the root canal is complete. Store-bought pain relievers can also be utilized to minimize any aches or swelling that forms after your appointment. will set up a follow-up visit a few weeks later so that they can monitor your recovery. Teeth corrected with endodontic procedures are at an increased risk of damage and may require the safety of a customized crown when they're entirely healed. A custom-made crown could then be crafted to return the wellness and natural look to your tooth.
Insurance Coverage for Root Canals
In most cases, this kind of treatment is covered in part by insurance plans. An individual on our business team will contact your provider and relay any extra out-of-pocket expenses. At DentalWorks - Hyperlingo, we are able to take a range of accessible payment options and could help you secure easy financing alternatives.
FAQ ABOUT ROOT CANAL THERApy
What is a root canal?
The term "root canal" refers to the tiny, narrow passageways that branch from a central, hollow space in your tooth (called the pulp chamber) down to the ends of the tooth roots. A root canal procedure is used to save the tooth if the soft tissue deep inside of it (also known as the pulp) becomes acutely inflamed or infected.
What causes the need for a root canal?
If the tooth pulp becomes inflamed or infected, the tissue needs to be removed in order to save the tooth and stop the infection from spreading. A root canal is needed when bacteria reaches the nerve either from a large cavity, a crack in the tooth, or trauma to the tooth.
Is a root canal painful?
A root canal normally causes no more discomfort that a filling. The infection that makes the treatment necessary is what's painful because it is inflaming the tissue that has lots of nerves and is very sensitive. A root canal treatment actually relieves this pain.
How long will a root canal last?
With proper care, a restored tooth from a root canal treatment can last a lifetime.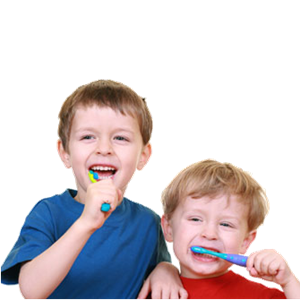 Root Canal Therapy Save Your Tooth and Smile
Broken and infected teeth could cause a large number of oral and total health problems if neglected or not taken care of. However, owing to progress in modern dental care, a root canal provided at DentalWorks - Hyperlingo might be a beneficial approach to save your tooth as well as your oral wellness. Get in touch with our practice in City, ST to arrange a dental exam with and find out about our specialized endodontic treatment.
Related Posts